Beyond strictly looking at wins and losses, net rating gives a clear picture of team performance. The following infographics show the trajectory of every team in the NBA in terms of how they rank in the category.
Atlanta Hawks
The Hawks have slipped down to the middle of the NBA for the third time during this window after losing Al Horford in free agency. The front office seemed genuinely torn about whether to embrace a full rebuild by trading Paul Millsap in January and it appears as though they erred in staying the course.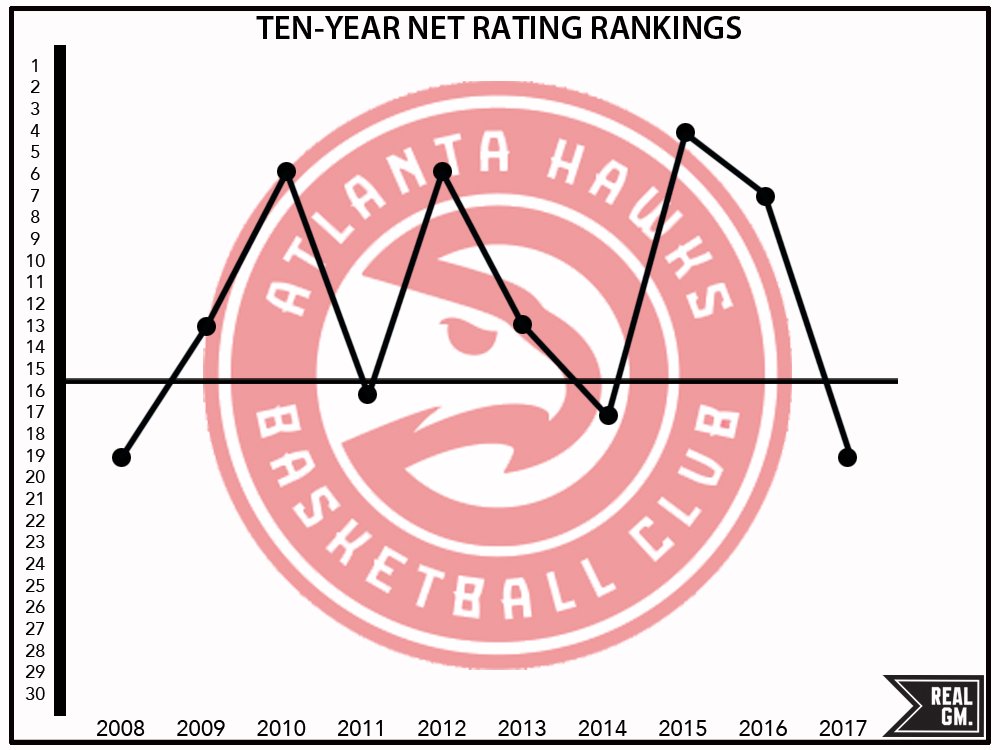 Boston Celtics
The Celtics jumped up to the No. 1 seed in the Eastern Conference but remained unchanged in terms of their No. 8 net rating ranking.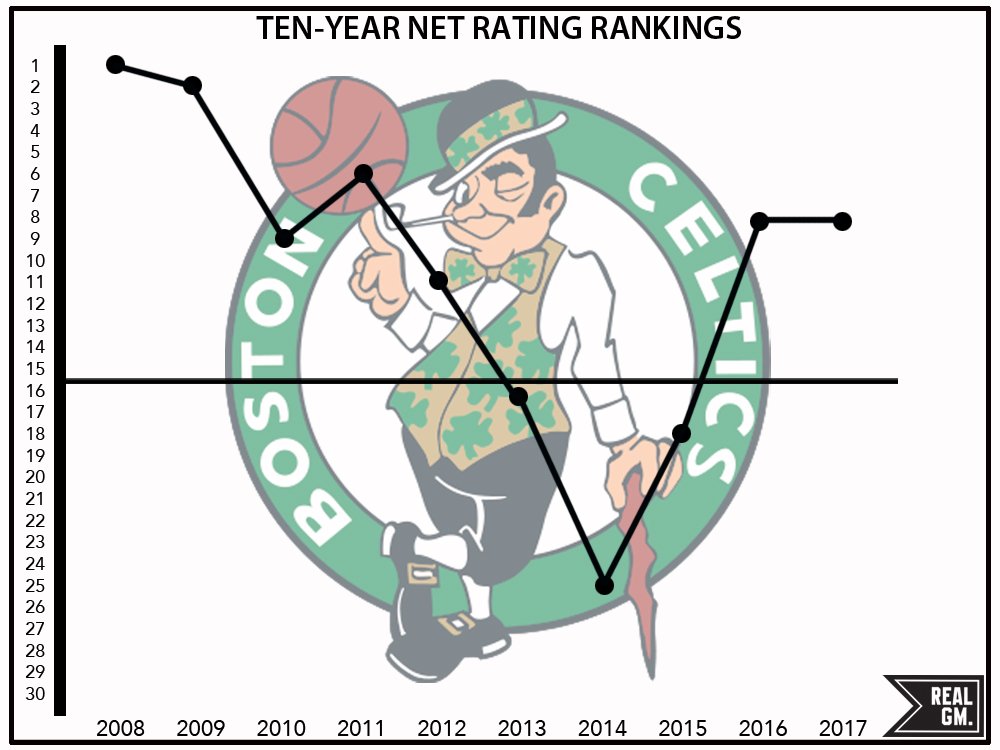 Brooklyn Nets
A healthy Jeremy Lin season likely would have resulted in a higher net rating. Without their draft picks, it will be hard for the Nets to get above the bottom of the NBA in a meaningful way.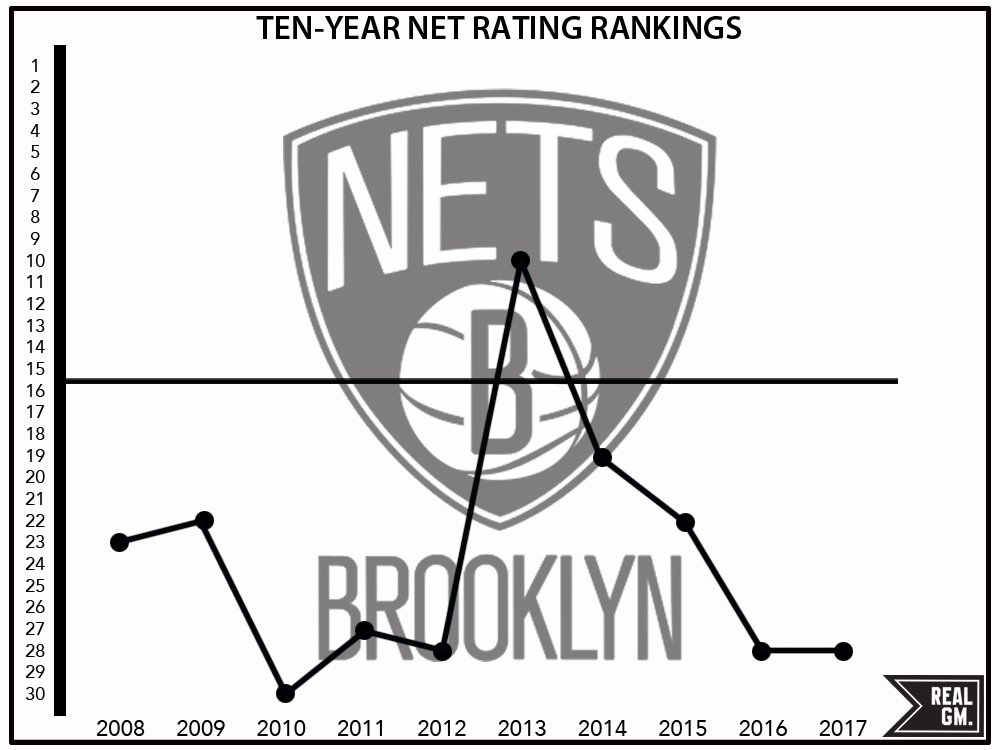 Charlotte Hornets
The Hornets dropped back down towards league average in what was a disappointing season.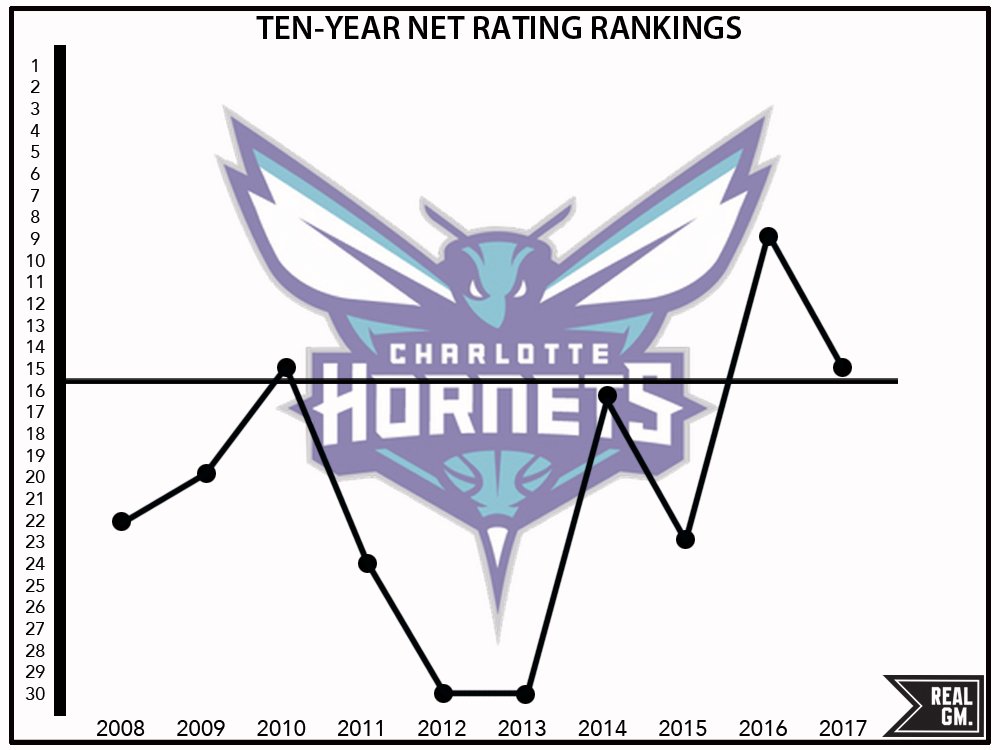 Chicago Bulls

The Bulls may have wanted to drop down further and rebuild but they kept Jimmy Butler and snuck into the playoffs.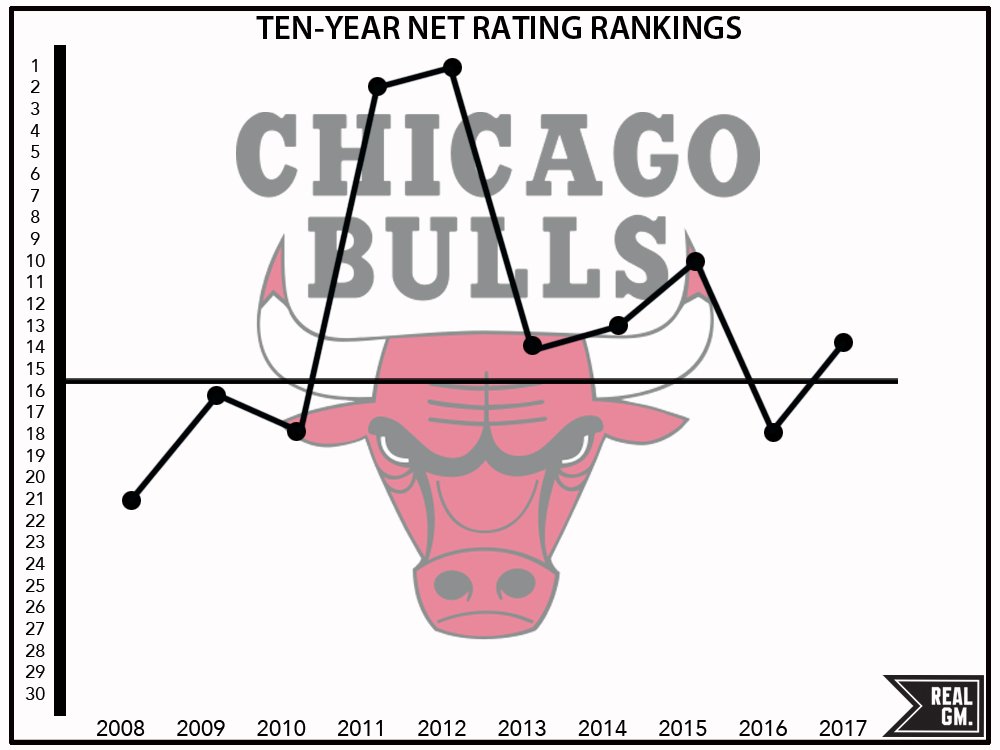 Cleveland Cavaliers
LeBron, No LeBron, LeBron.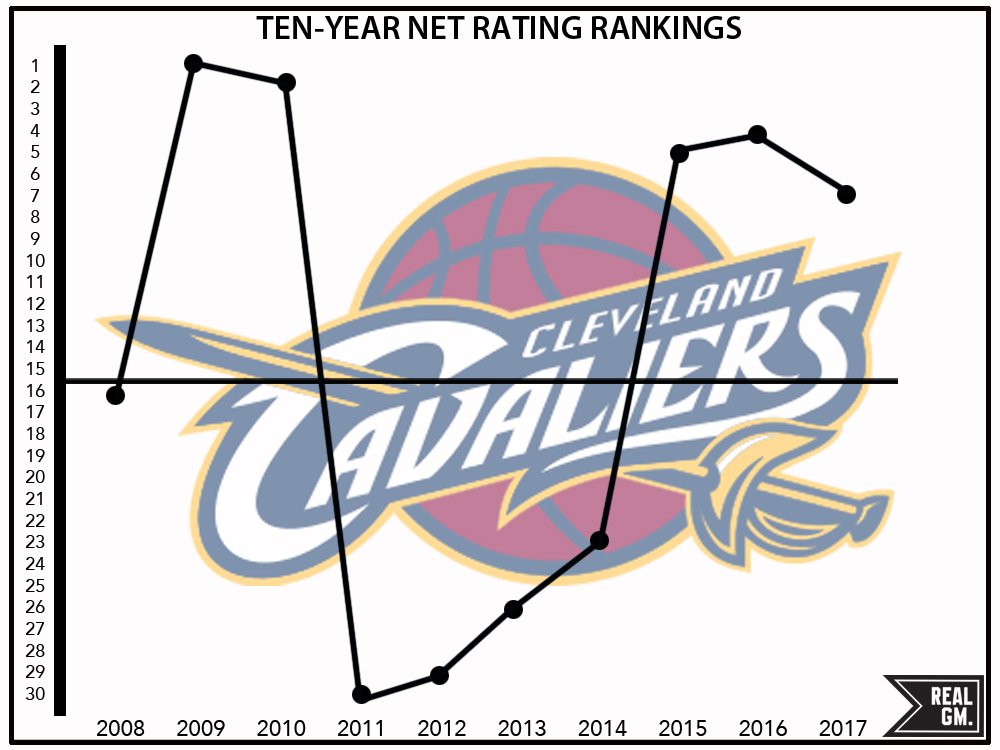 Dallas Mavericks
Mark Cuban has no interest in tanking and he fortunately has a coach who gets the most out of whatever he's given in Rick Carlisle, but they're in freefall.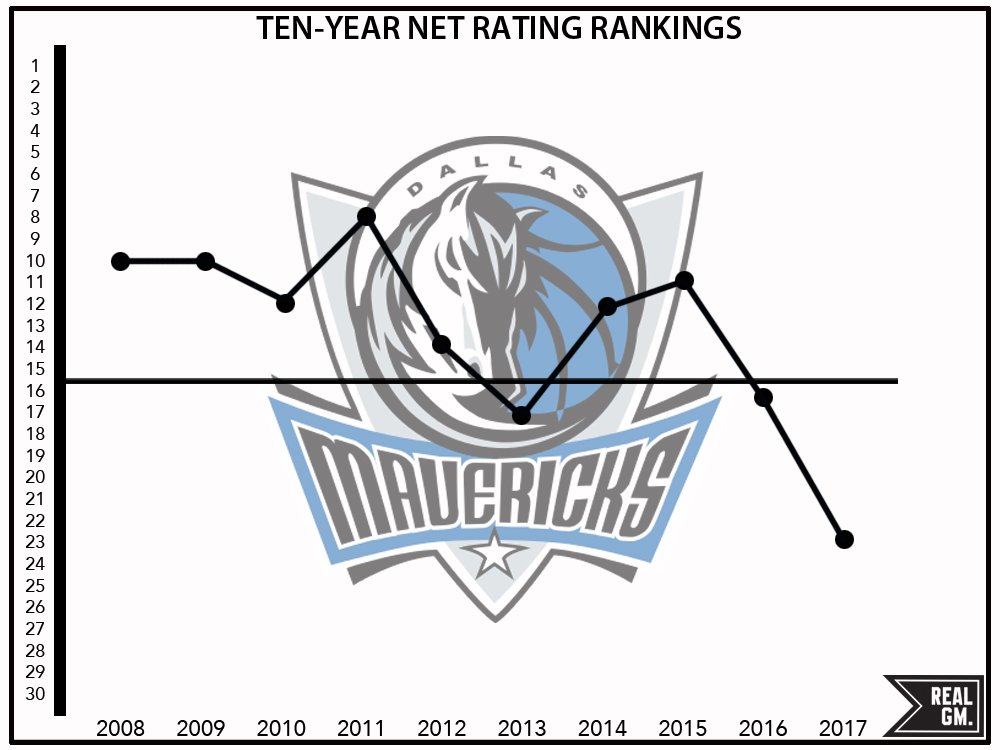 Denver Nuggets
The Nuggets have the most impressive upward trajectory in the NBA and could be one player away from being in the second round of the playoffs, particularly if they figure out their issues on defense.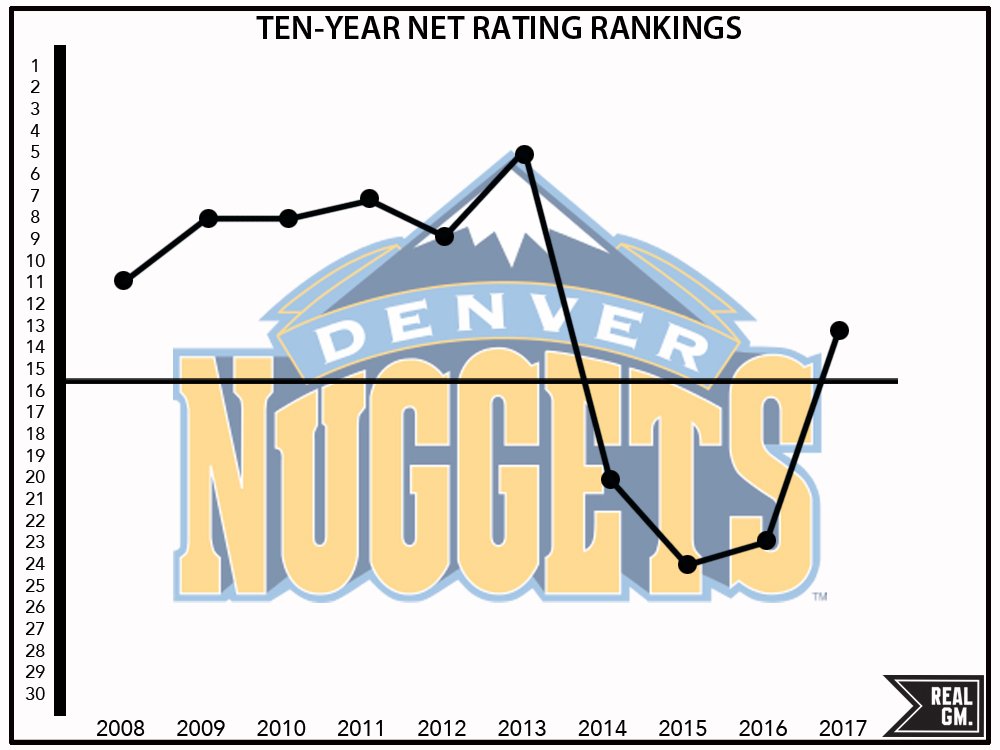 Detroit Pistons
The Pistons were working on a U-shape but took a huge step backwards with Reggie Jackson's lost season and the continued plateau of Andre Drummond's career.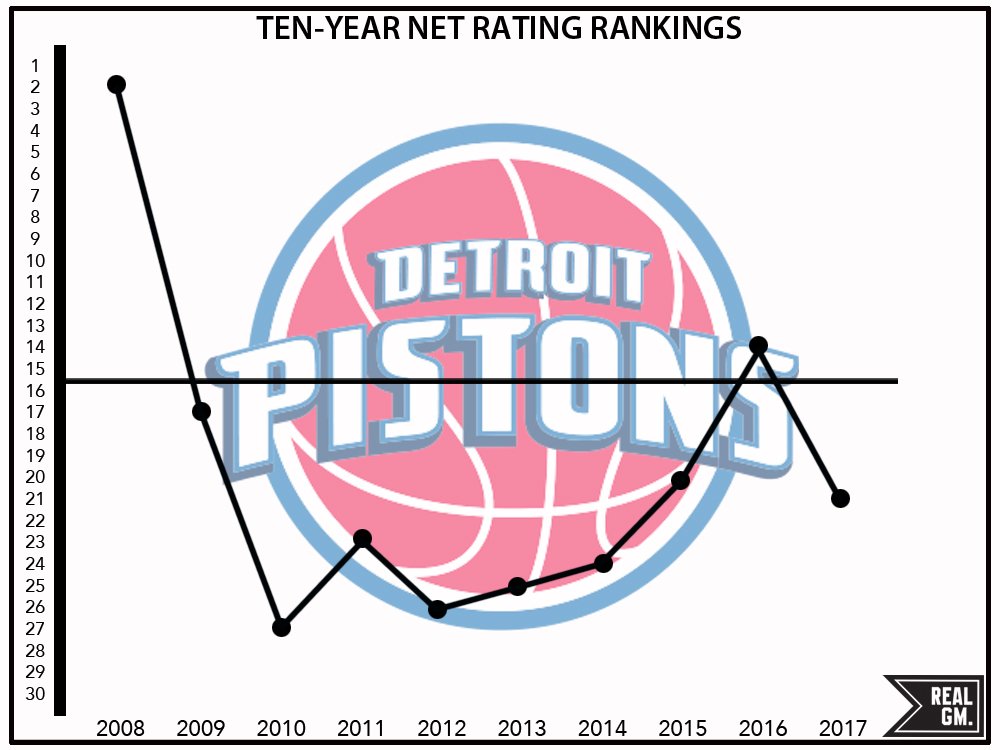 Golden State Warriors
The dip to get Stephen Curry in 2009, staying bad long enough to draft Klay Thompson, Harrison Barnes and Draymond Green, becoming near-elite with Andre Iguodala and then an all-time great with Steve Kerr's system.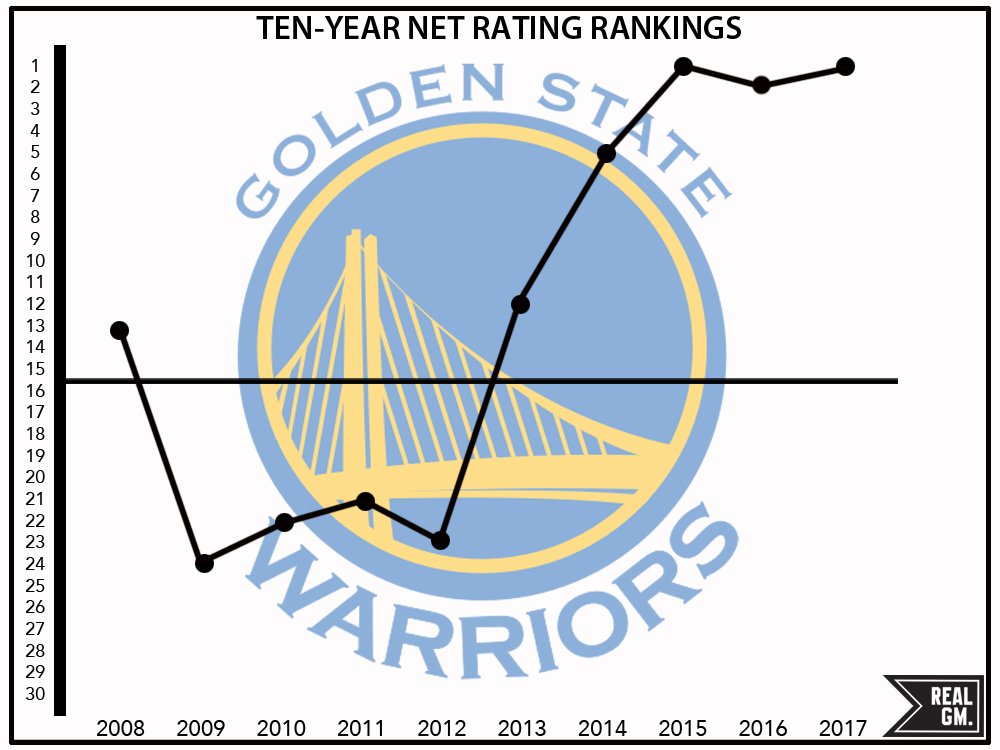 Houston Rockets
The Rockets have been on the cusp of truly contending for a title a few times, but haven't quite found the right combination and found it with James Harden in the point guard role of Mike D'Antoni's system.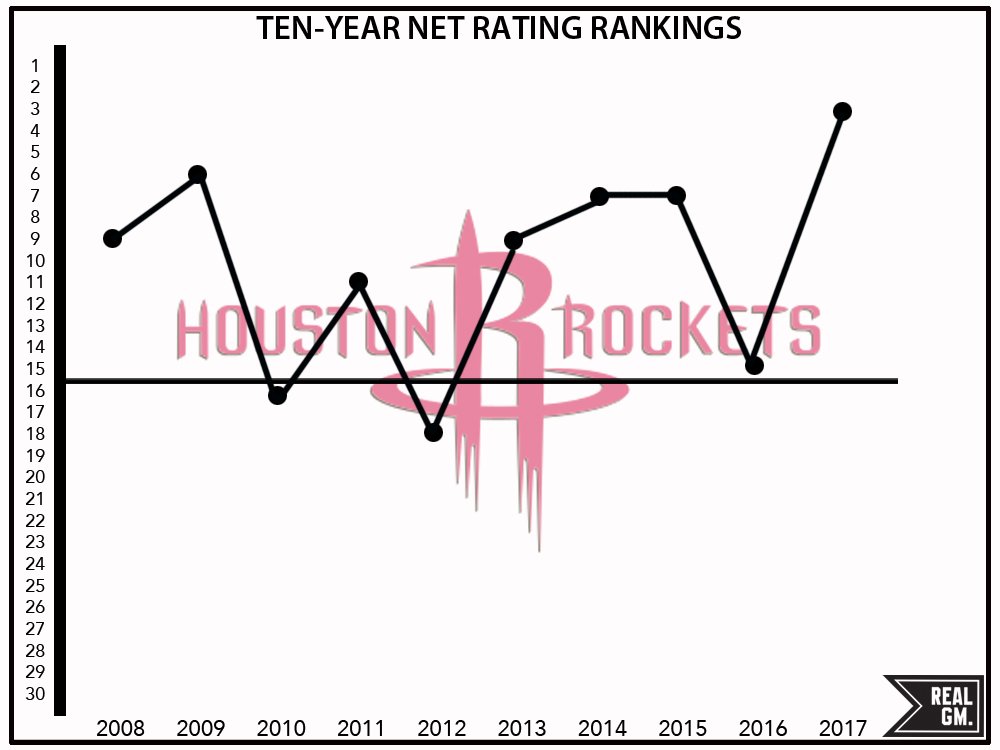 Indiana Pacers
Myles Turner is a very good young player but the Pacers are trending in the wrong direction overall and this should help inform their decision on trading Paul George.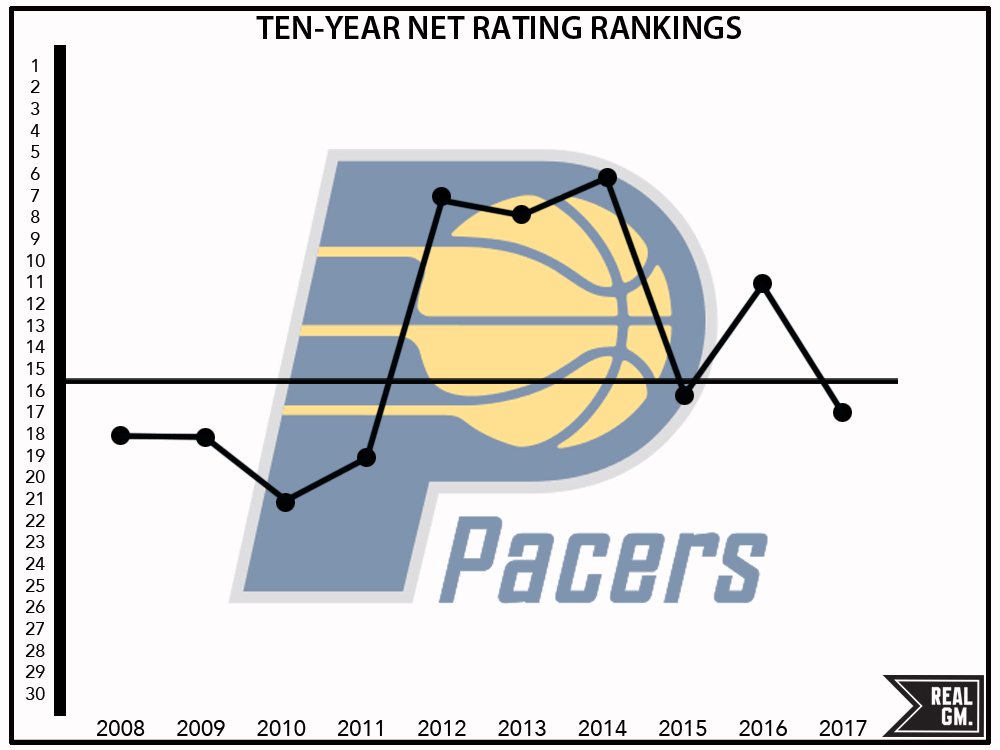 Los Angeles Clippers
A clean J-curve that could become perilous regardless of whether or not they re-sign Chris Paul, Blake Griffin and J.J. Redick. This team has been categorically elite since 2013 despite their postseason disappointments.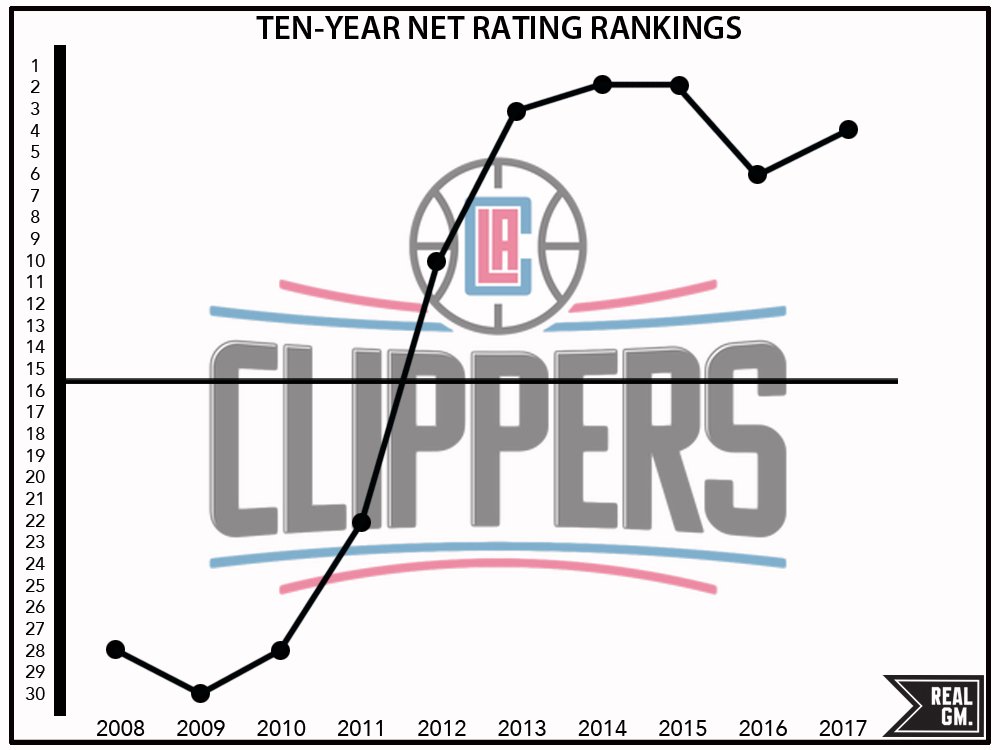 Los Angeles Lakers
A complete fall to the bottom of the NBA but they very well could have the same J-curve as the Clippers within the next few years if they keep their pick.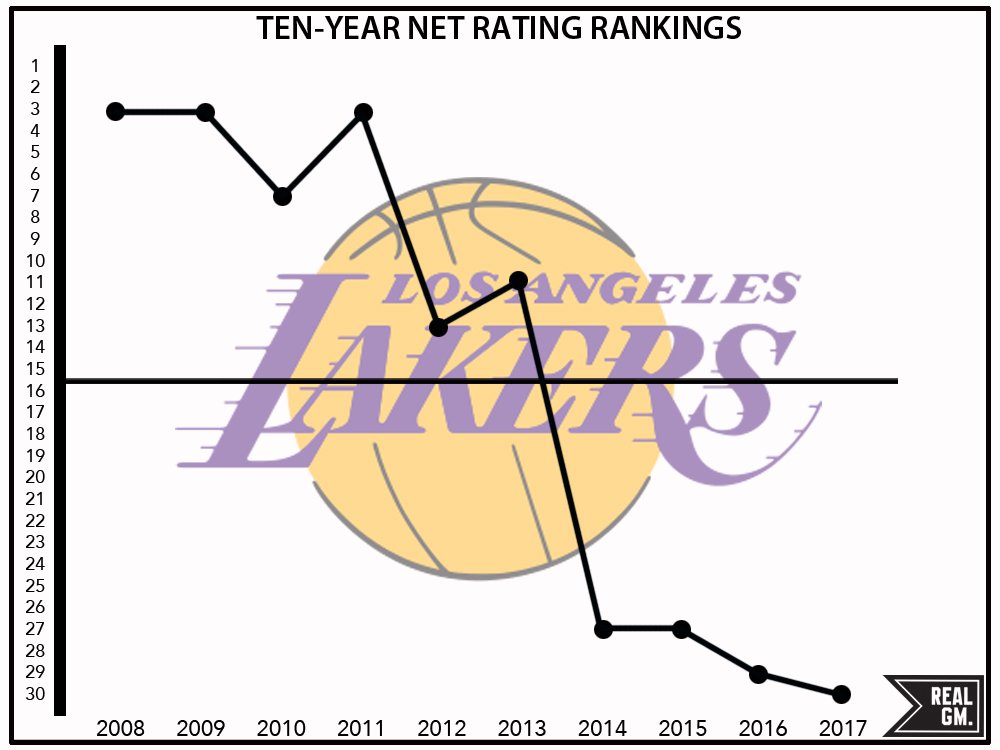 Memphis Grizzlies
Memphis has consistently been in the playoffs but have been up and down depending on injuries, which they were on the right side of this season except for Chandler Parsons.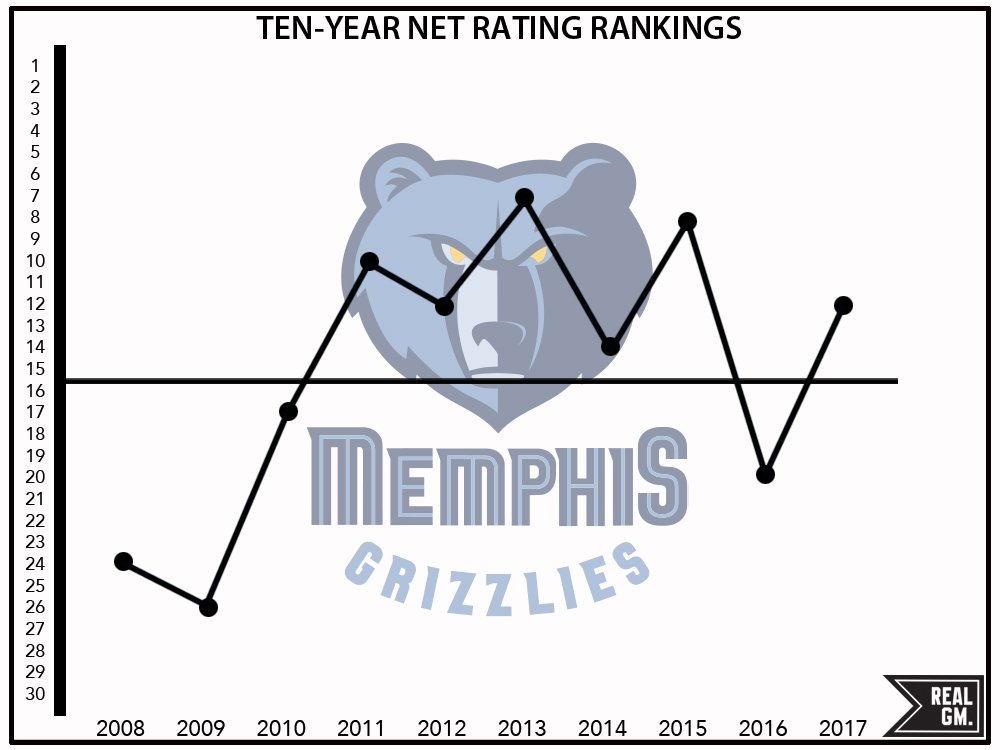 Miami Heat

It looked like Miami was going to tank this season before Erik Spoelstra unexpected turned it around. It's anyone's guess which way this goes in 17-18.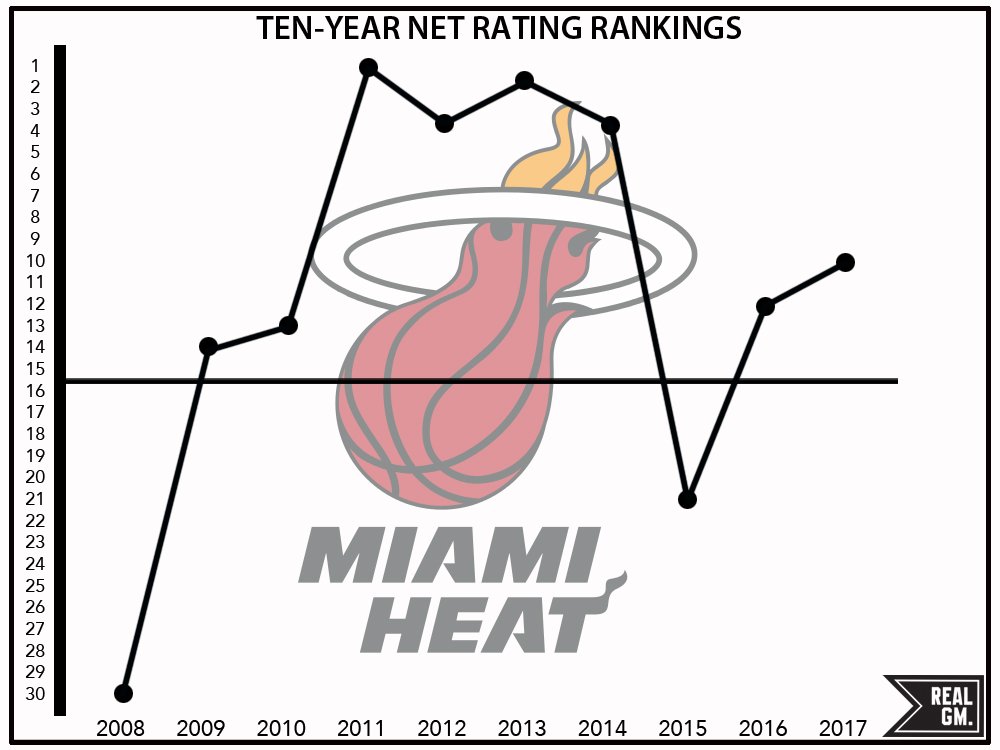 Milwaukee Bucks

The Bucks have been on an M pattern of alternating between being average and being bad. With a full season of health for Jabari Parker and Khris Middleton to support Giannis Antetokounmpo, this could become a team that hosts a playoff series next season.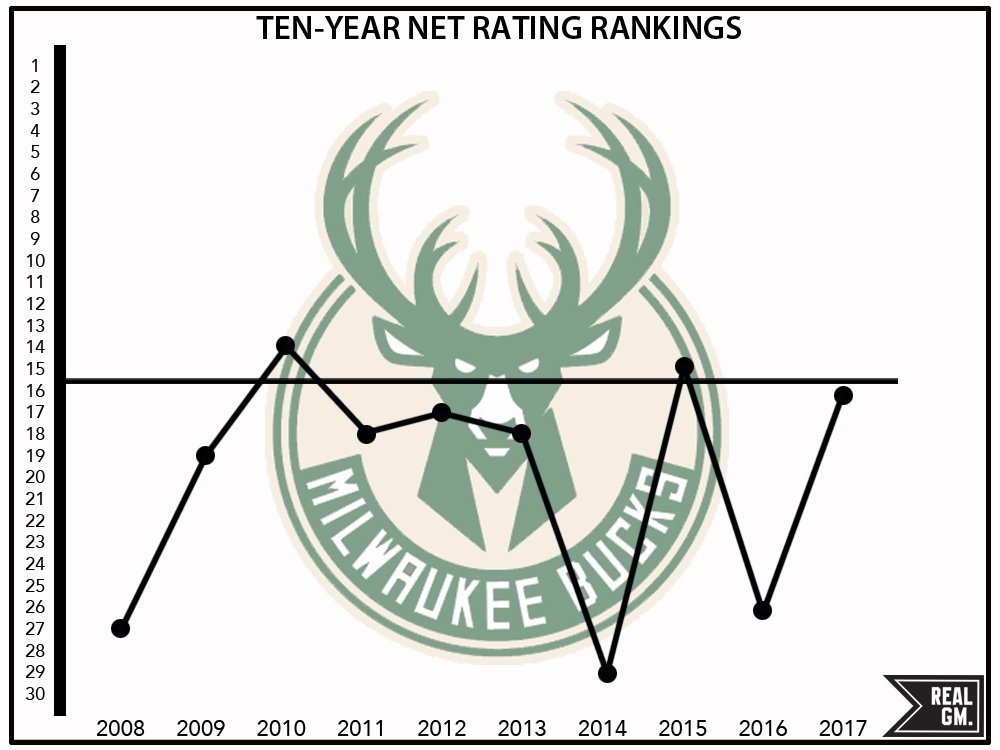 Minnesota Timberwolves

The Wolves improved in 16-17 as expected but it was a far more modest improvement than most expected when Tom Thibodeau was hired. The defense will need to get better, or the Wolves will need to become a top-5 offense.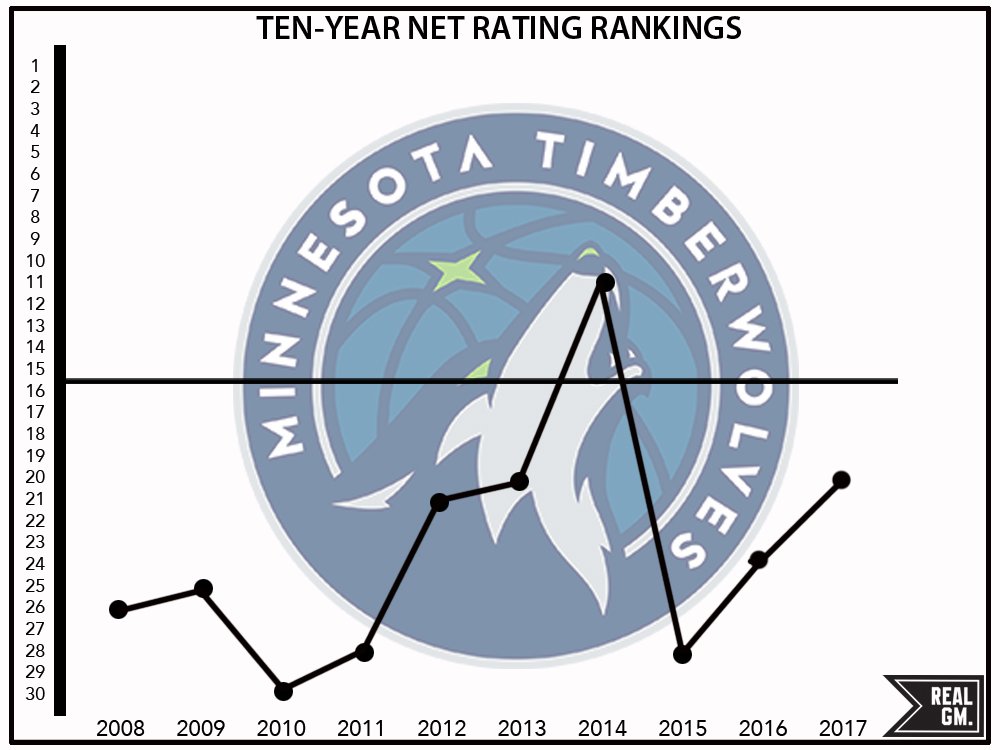 New Orleans Pelicans
With two top-15 players, the Pelicans should at least jump back up to league average next season.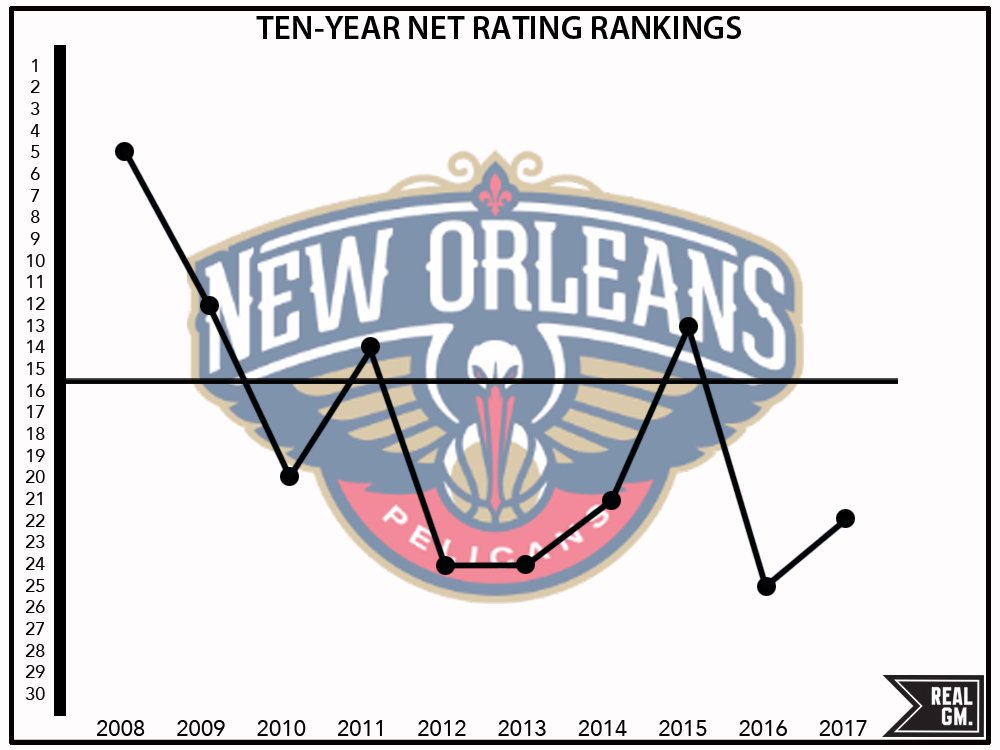 New York Knicks
The fall of the Carmelo Anthony era with the Knicks was fast and they were unable to rebuild around him. They're likely to move on from him this summer and begin building around Kristaps Porzingis despite the dead weight of Joakim Noah's contract.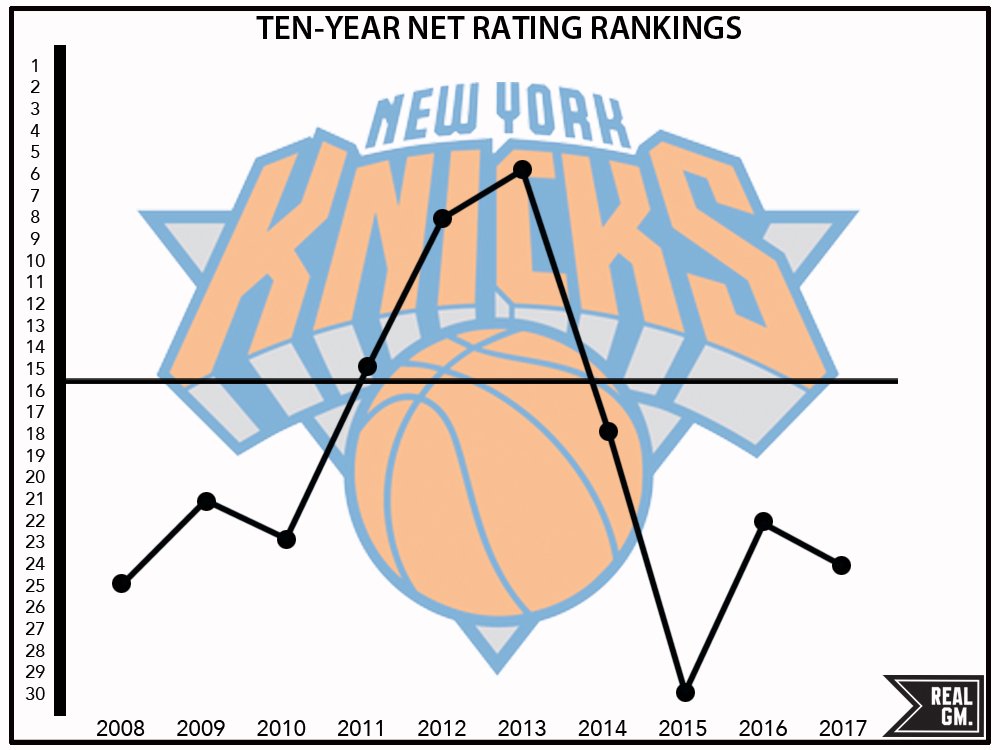 Oklahoma City Thunder
Like the Clippers, the Thunder have a fairly classic J-curve. The Thunder weren't very good at all in Kevin Durant's first two seasons and that allowed the Harden draft to put them on another level. For all of the endless Harden revisionist history, the Thunder did jump from third in the NBA in efficiency differential to first in the first season after the trade.
Russell Westbrook had an MVP season yet they fell dramatically in net rating. Another drop in 17-18 is likely barring a major trade to put more shooting around Westbrook.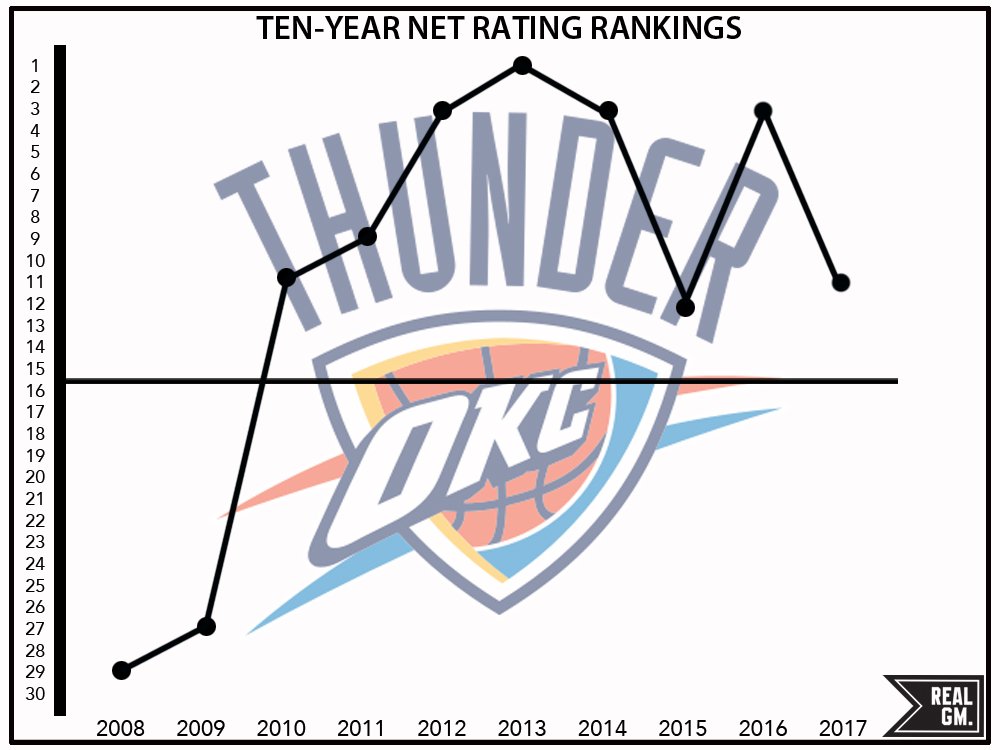 Orlando Magic
The Magic believed they would be playoff contenders and instead fell to the bottom of the NBA and Rob Hennigan lost his job as GM.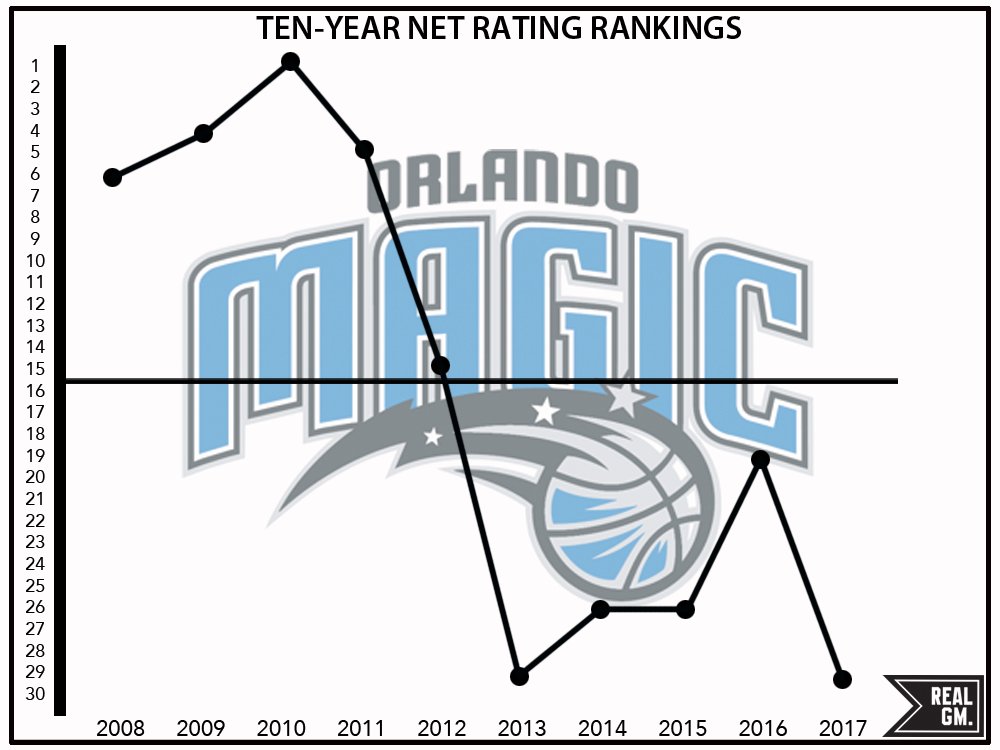 Philadelphia 76ers
Three years of being at the very bottom of the NBA makes the slight jump in 16-17 easy to spot. A healthy season for Joel Embiid, Ben Simmons and their high lottery pick(s) could allow the 76ers to spike above league average.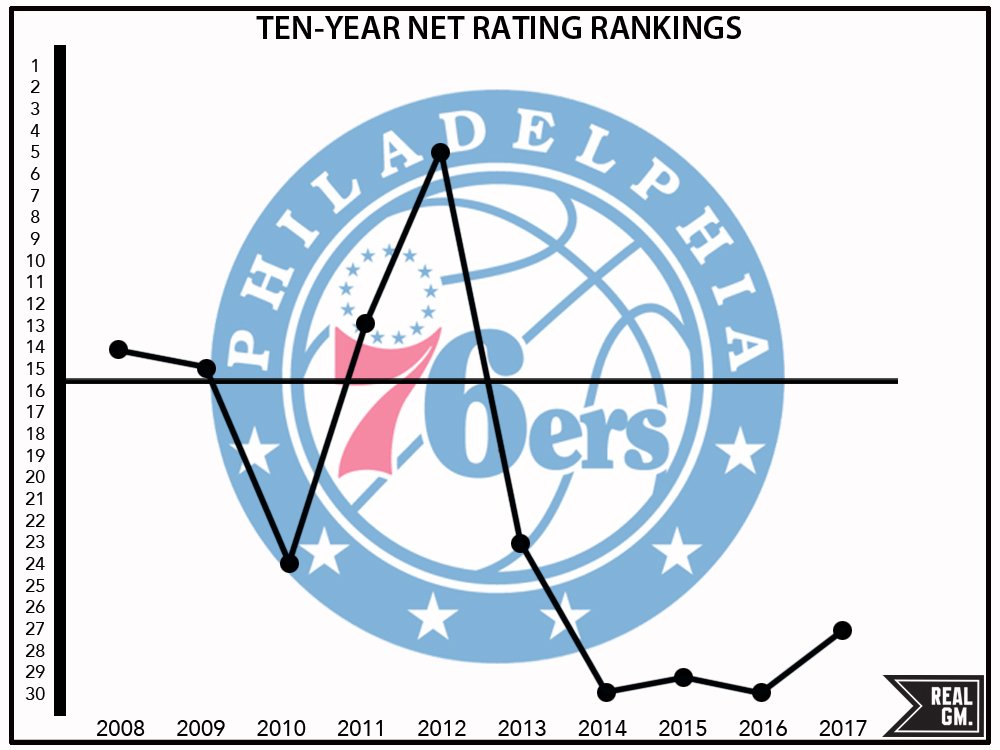 Phoenix Suns
The Suns' 13-14 season out of nowhere ended up really setting the franchise back unfortunately as a team that's stuck between competing and rebuilding.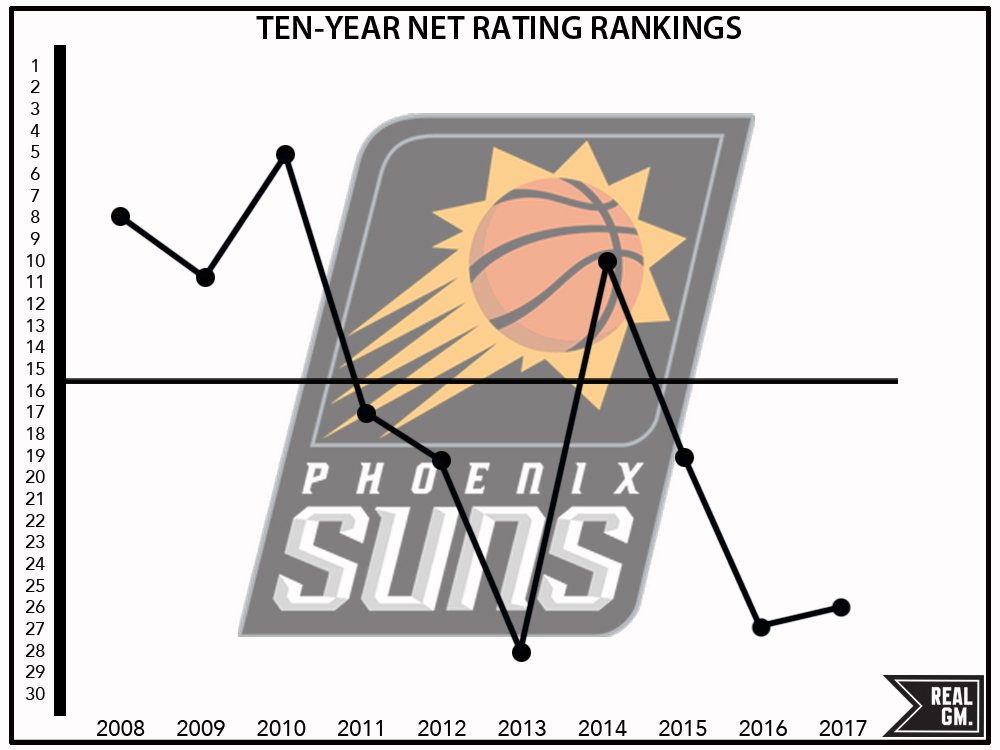 Portland Trail Blazers
The Blazers saved their season when they traded for Jusuf Nurkic. It is difficult, however, to gauge whether this franchise is coming or going.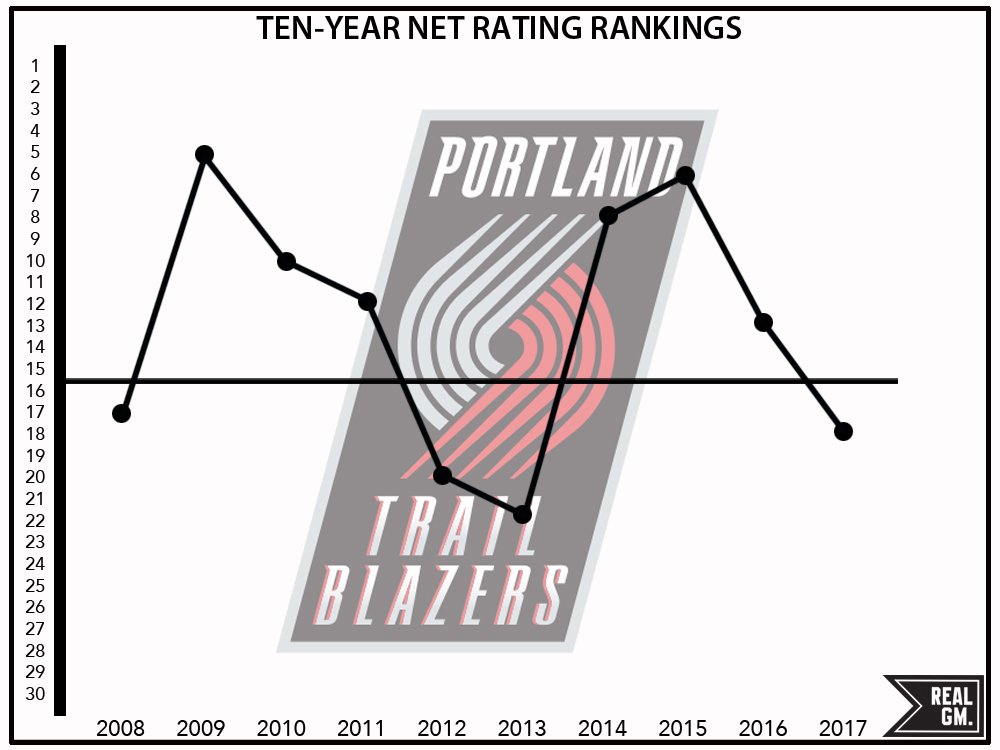 Sacramento Kings
The Kings opened their new arena, fell out of playoff contention and traded DeMarcus Cousins. The past decade has been excruciating but two lottery picks this June would certainly help.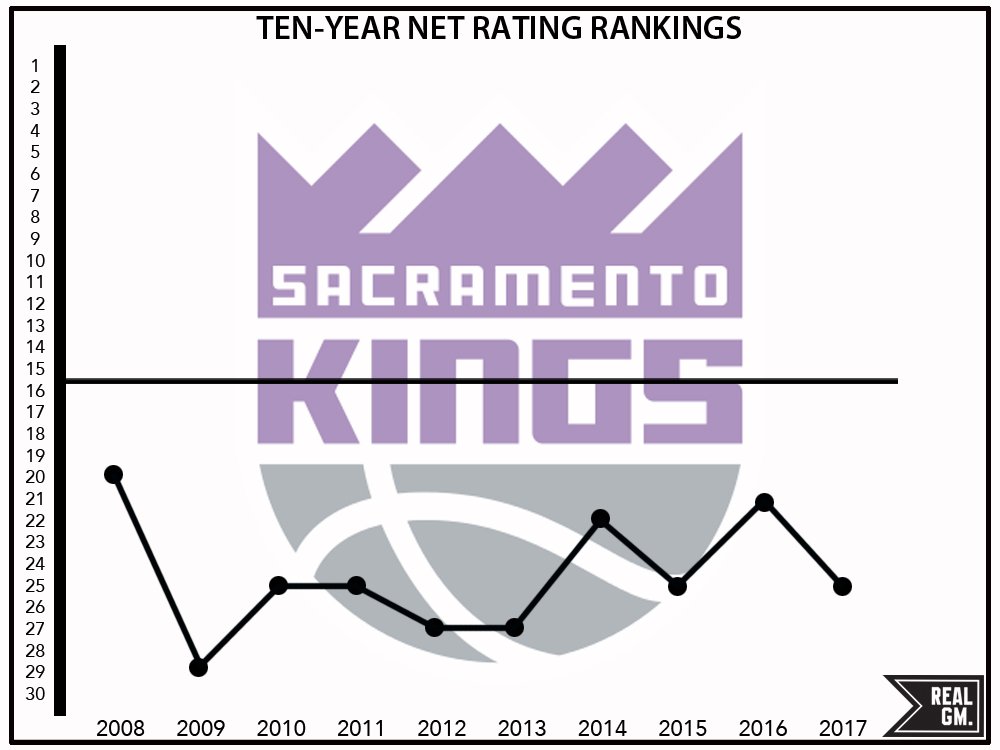 San Antonio Spurs
The only thing more ridiculous than comparing the past 10 years of the Spurs to the ups and downs of every other team in the league is to extend this out to the 97-98 season.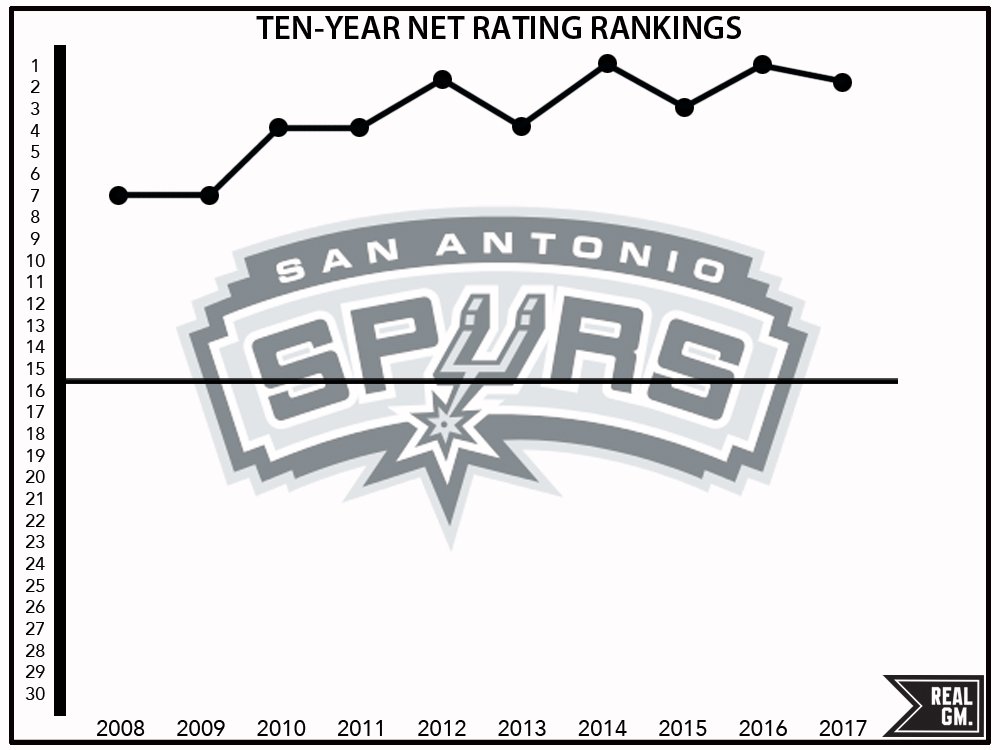 Toronto Raptors
The Raptors have continued their remarkable run during this Kyle Lowry-DeMar DeRozan era. They also have their best team on paper to go on a run in the playoffs.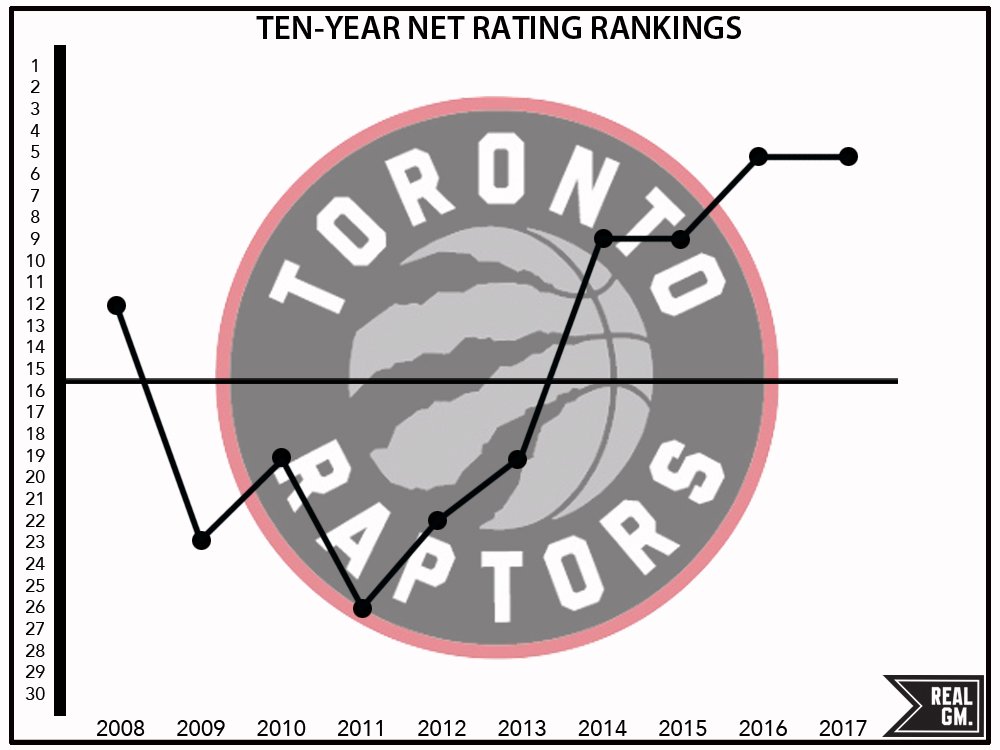 Utah Jazz
The Jazz took a significant step forward as expected with both Rudy Gobert and Gordon Hayward playing at All-Star levels along with finding a perfect fit at point guard in George Hill.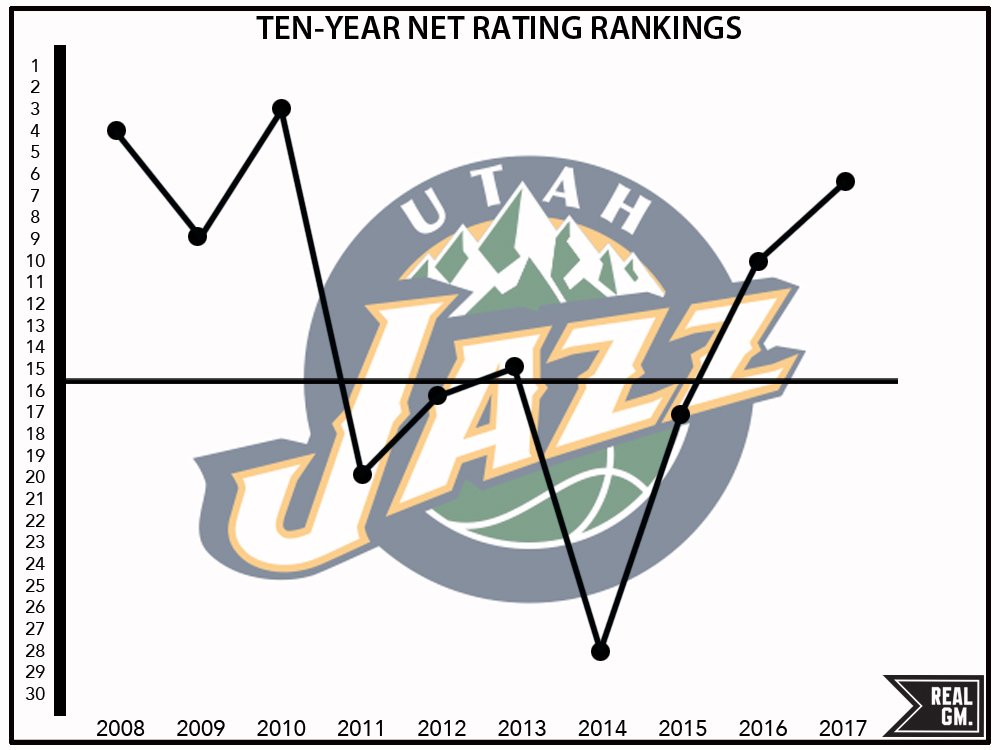 Washington Wizards
Like the Bucks' M, the Wizards are on a W of up and down.